P H I L I P H E N R Y
A U T H O R ° S C R E E N W R I T E R ° S O N G W R I T E R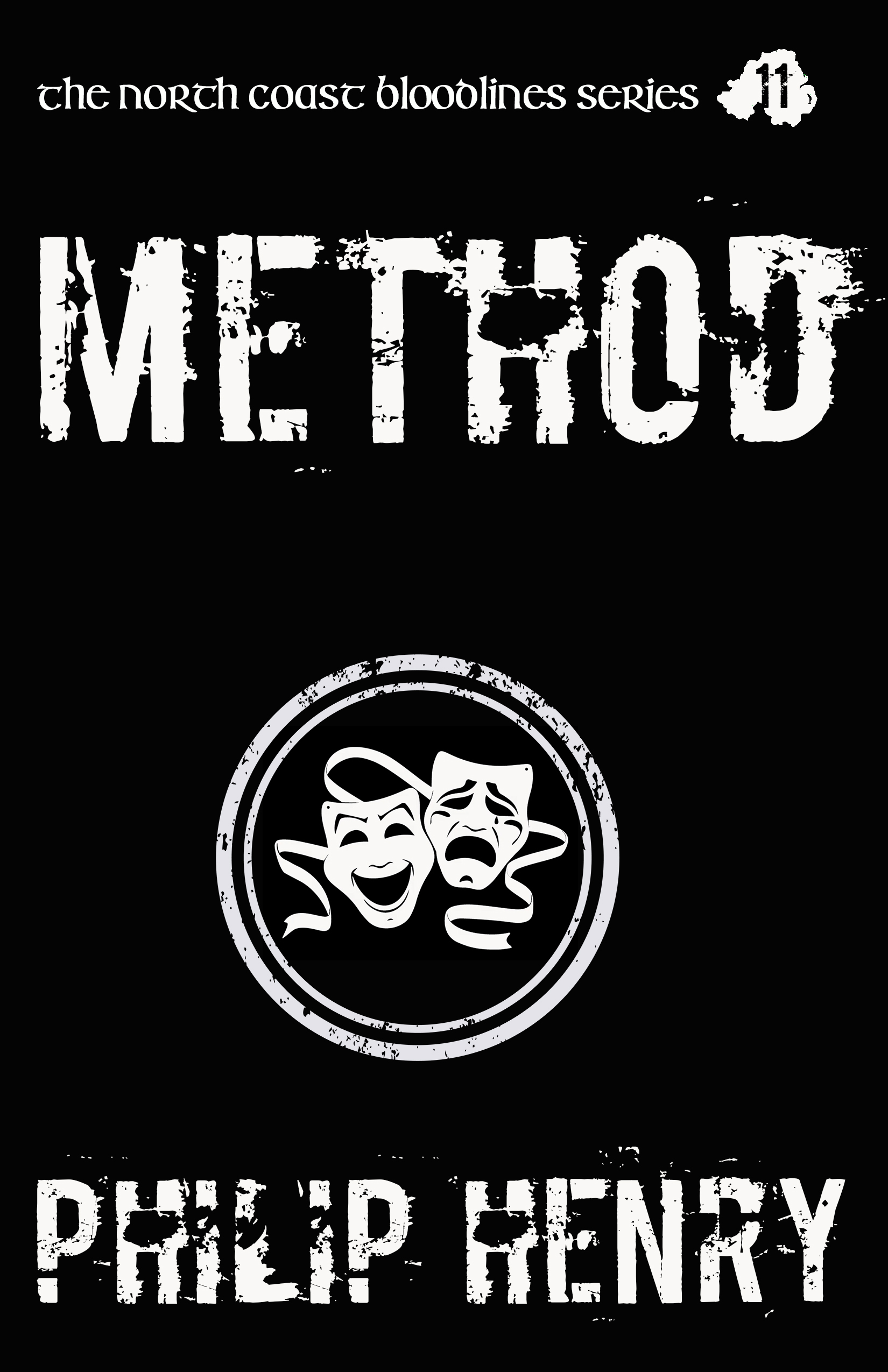 METHOD

ISBN: 9798510530698


Published 2021 by Coral Moon Books

After being the standout talent of his class, Sean Black finds the acting world hard to break into on a professional level. Then a chance meeting with another actor convinces him if he wants to play a part, he has to live that part.

As his career begins to take off, Sean doesn't shy away from experiencing everything his character would in order to find the truth in his performance. But who is he when he's not in character? Does he even know anymore? As the roles get bigger and the parts get darker, the risks he must take get greater.

Sean won't stop, but he must be stopped, because there's madness in his method.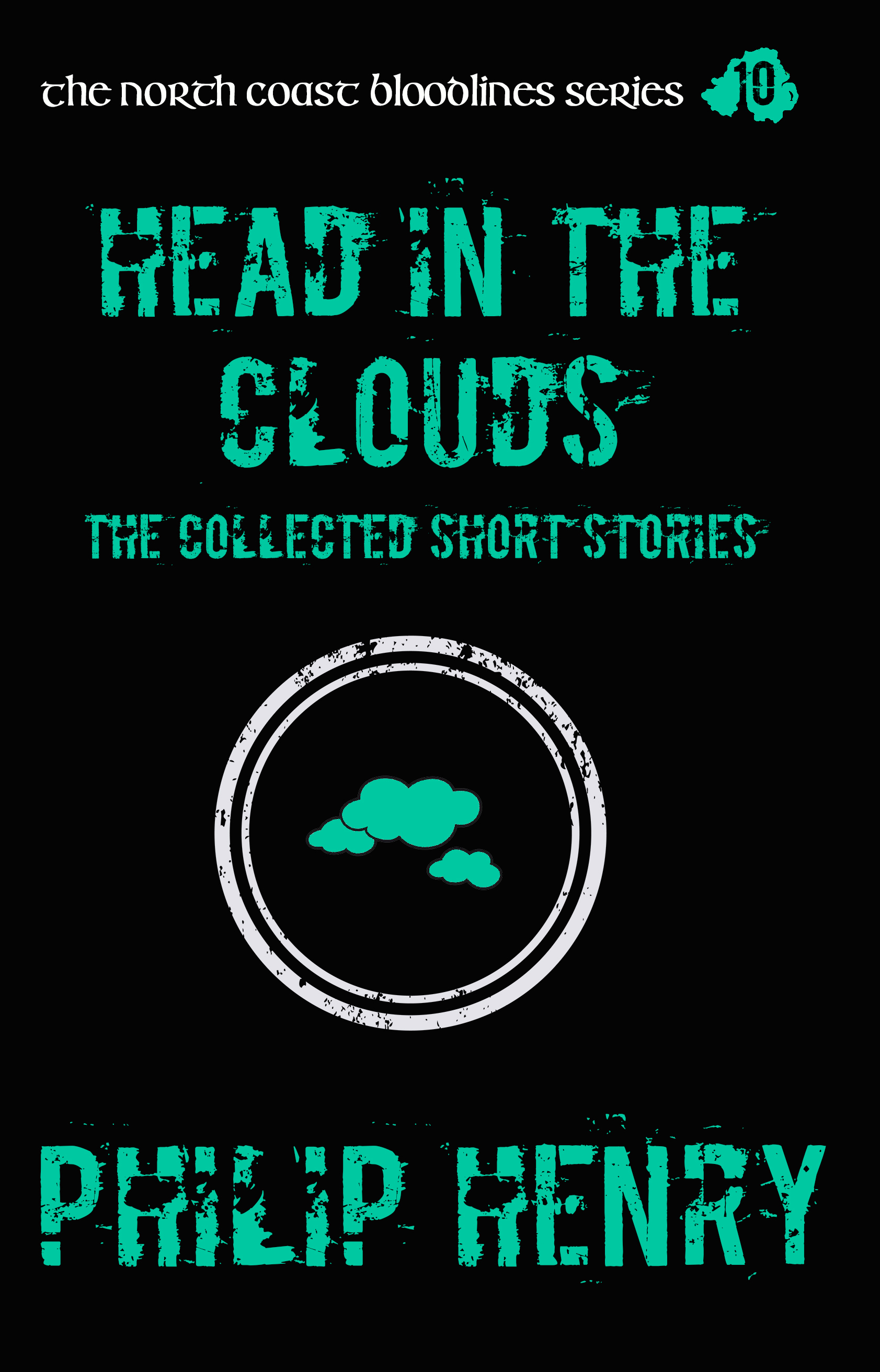 HEAD IN THE CLOUDS: The Collected Short Stories

ISBN: 9798510176643

Published 2016 by Coral Moon

From vampires to werewolves, time travellers to ghosts, psychotics to critics, HEAD IN THE CLOUDS is an eclectic collection of short stories from one of Northern Ireland's most imaginative writers. Featuring visions of the future and satires on the present, these tales of love, murder, and the supernatural will warm your heart, chill your bones and twist your mind.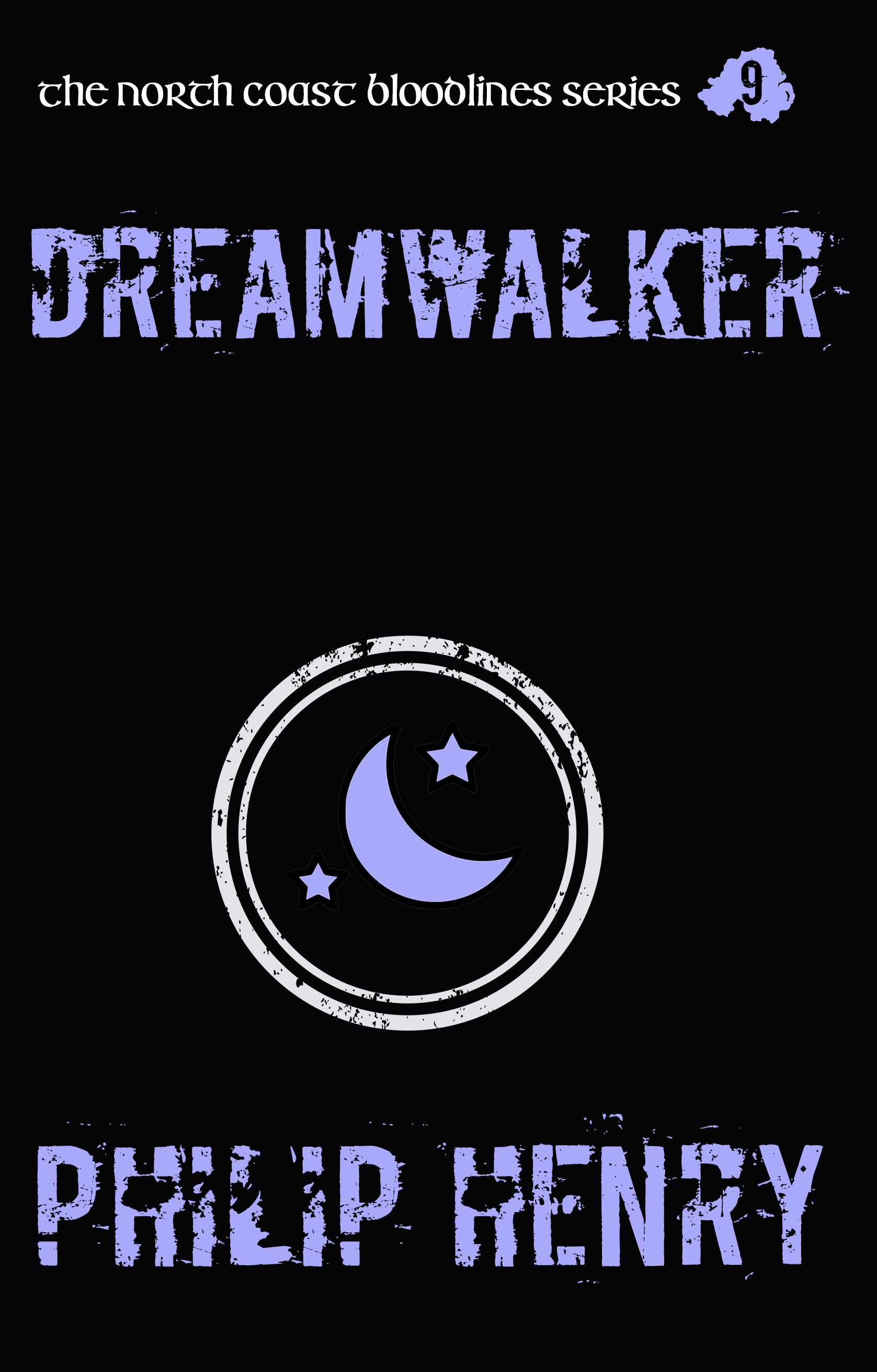 DREAMWALKER

ISBN: 9798510164527

Published 2014 by Coral Moon

After a traumatic event in his childhood, Jeremy Dunham spends eleven years in Sycamore Acres psychiatric institution with no memory of that fateful night. He remains in the hospital even though he is now free to leave, because during his time there he has developed an extraordinary gift… he can enter the dreams of others. He calls it Dreamwalking.

When he does decide to leave Sycamore Acres, he finds the outside world a strange and confusing place, but he also discovers facets of his talent that he never knew existed. His ability gives him great power and forces in the government have plans for him.

As Jeremy enters the dreamworlds of those he tries to help, he soon finds that even the most innocent mind can conjure up monsters of incredible ferocity and fury from the deepest, darkest corners of the human psyche, and give them life. Without the restraints of the physical world anything is possible, and anything can happen.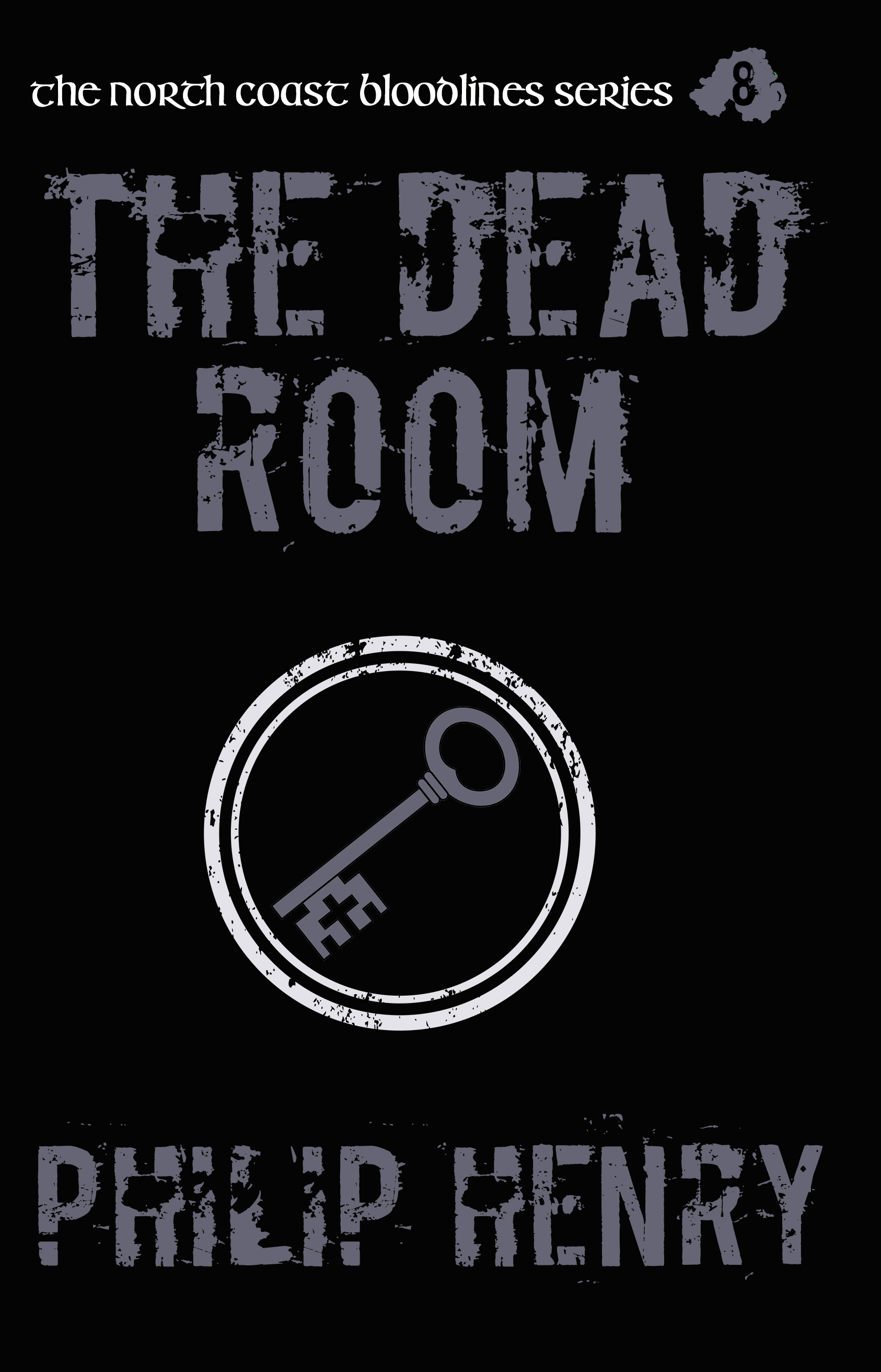 THE DEAD ROOM

ISBN: 9798510157079

Published 2012 by Coral Moon

When a newly married couple inherit a country mansion they think their dreams of opening a Bed & Breakfast are within their grasp, but the house holds a terrible secret - the dead are not at rest here.

A TV producer is interested in investigating the house, but it means coming back to her childhood home and stirring up a tragic past that she would rather forget.

The TV crew agrees to spend a week in the house, looking for evidence of paranormal activity.

What waits inside for them?

Who walks the corridors in the darkness of the night?

And who will dare to unlock… THE DEAD ROOM?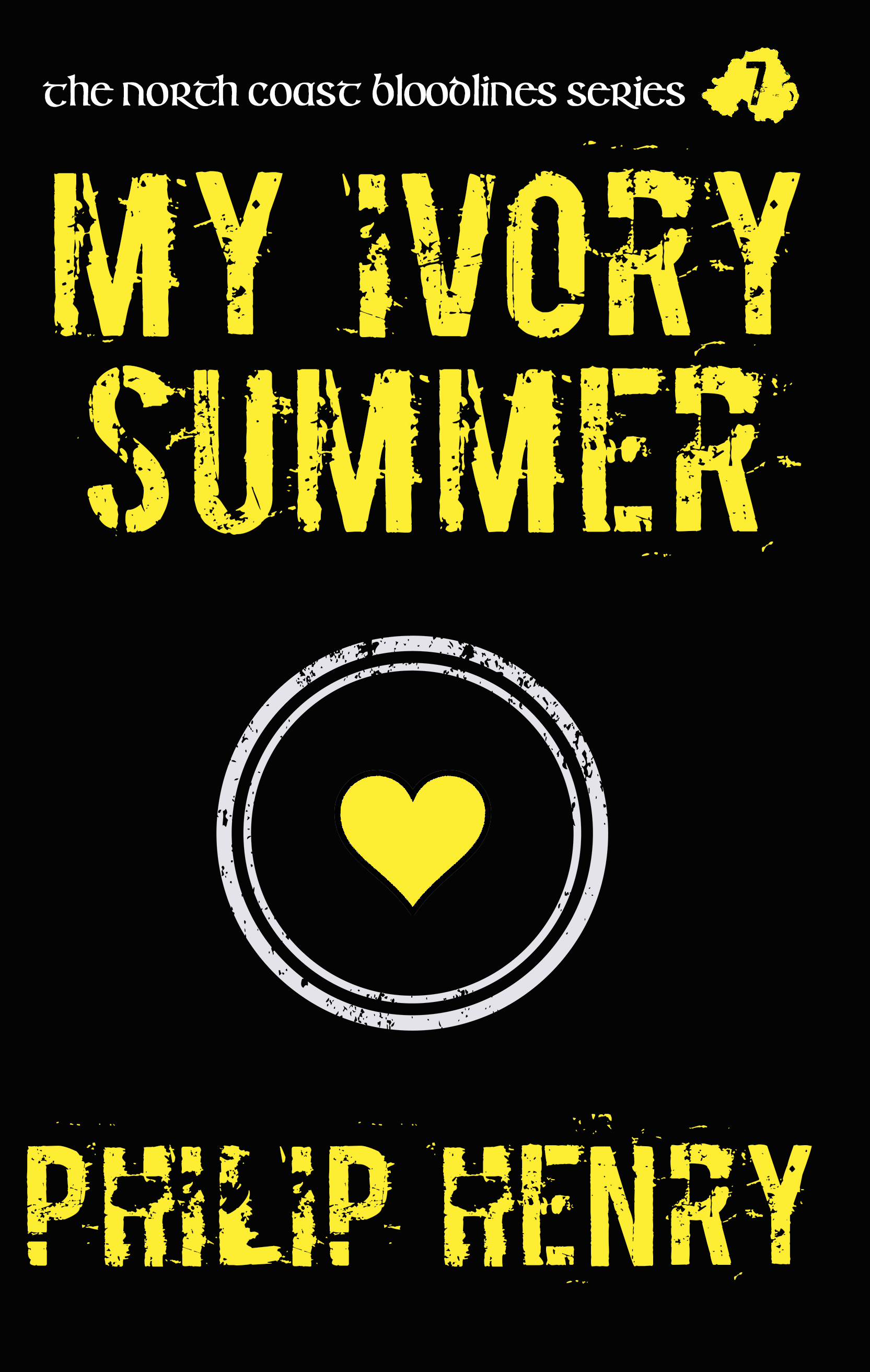 MY IVORY SUMMER

ISBN: 9798510150162

Published 2011 by Coral Moon

Marcus Tully has problems; he's in love with a girl he's never spoken to, he's overweight, he's about to finish high school and has no idea what to do with his life, his best friends are slowly drifting away, he hasn't seen his mother in years, and he doesn't trust his step-mother's motives for marrying his father.

And then there's the dead girl in the woods….

In the next few days truths will be revealed and secrets unearthed… and Marcus's life will never be the same again.

Shortlisted for the National Self-Publishing Awards 2012. Judges Comments: A gritty thriller, My Ivory Summer, plunges the reader right into the thick of the action and maintains a relentless pace throughout. Particularly impressive are pages where Philip uses creative typography and layout - difficult for the self-publisher to get right.
ISBN: 9798510144499

Published 2010 by Coral Moon

The North Coast is experiencing its worst winter for thirty years. In the middle of a raging snowstorm, a solitary figure appears at a farmhouse in a remote part of Aghadowey.

The elderly couple that live there let him in, but the man is freezing, incoherent... and bleeding.

As they race against time trying to get his wounds treated before he dies, they learn of the events that led him to their door, and what is chasing him.

Tonight they will come face to face with something they couldn't imagine in their darkest dreams.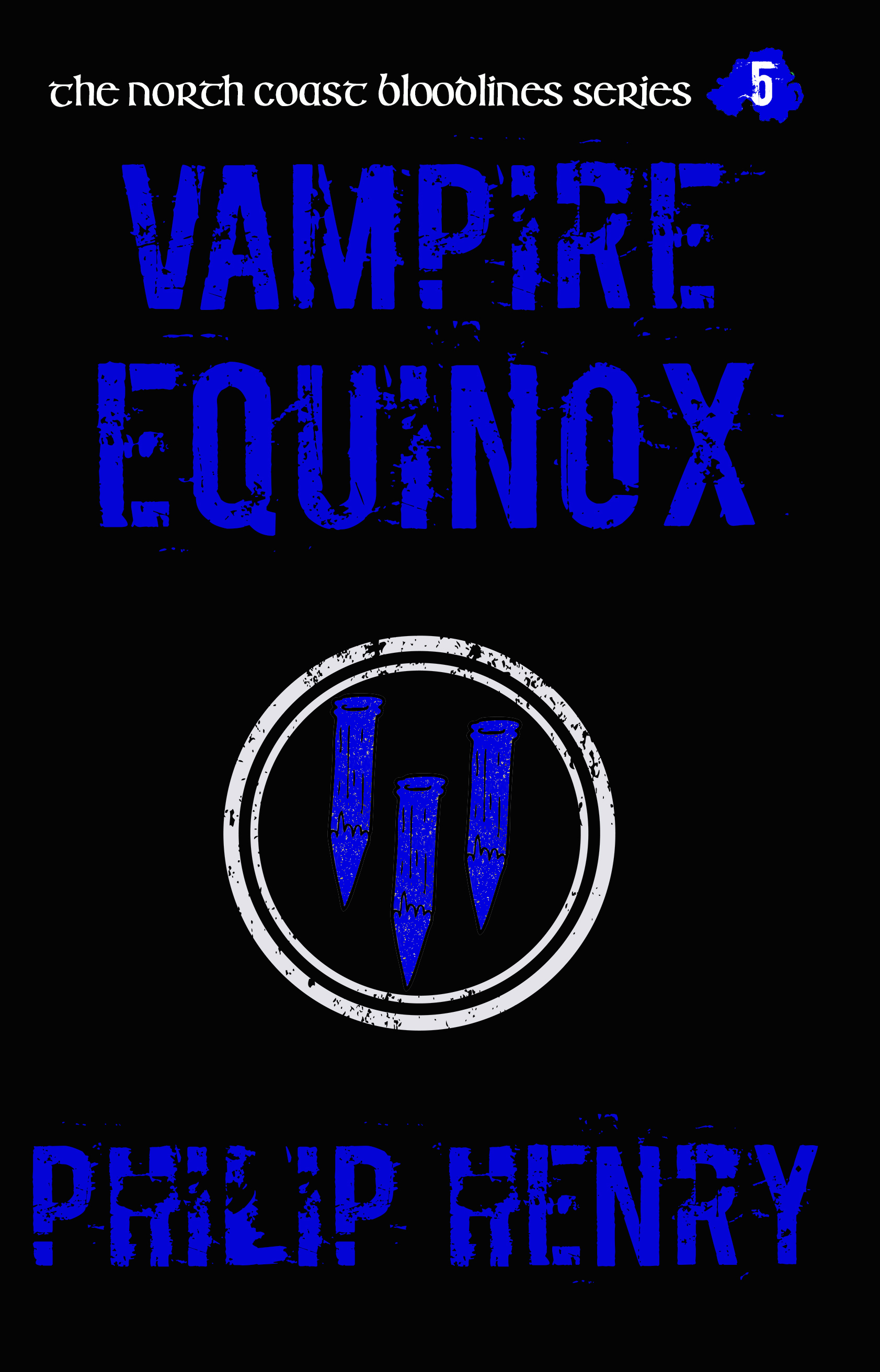 VAMPIRE EQUINOX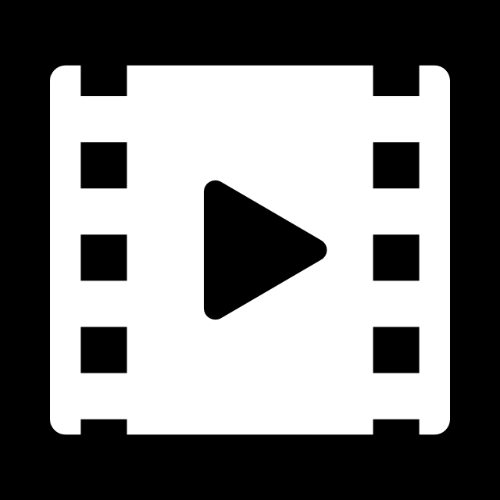 ISBN: 9798510138733
Published 2009 by Coral Moon
These are the final days… Thousands of years ago a prophecy was written. It told of a day when vampires and humans would fight their final battle. It said the humans would lose and vampires would become the dominant species on Earth. It said nothing could stop this from happening. They called it the Endtime.
Tom Ford is returning home to face his destiny. He is the one spoken of in various arcane texts as the chosen one. Humanity's best hope to halt the vampire uprising. His mother has trained him for the fight that is to come, but there are forces at work she could not prepare him for.
Fate has drawn everyone back to the North Coast. The stakes have never been higher. An ancient secret may hold the key to mankind's salvation. An ancient evil may be their undoing. A small group of humans led by Agent Nicholl have been working to prevent the Endtime from ever coming to pass. In the days ahead she will marshal allies both old and new to fight for mankind's survival. Together they will make their final stand. In the darkness, they will fight for the light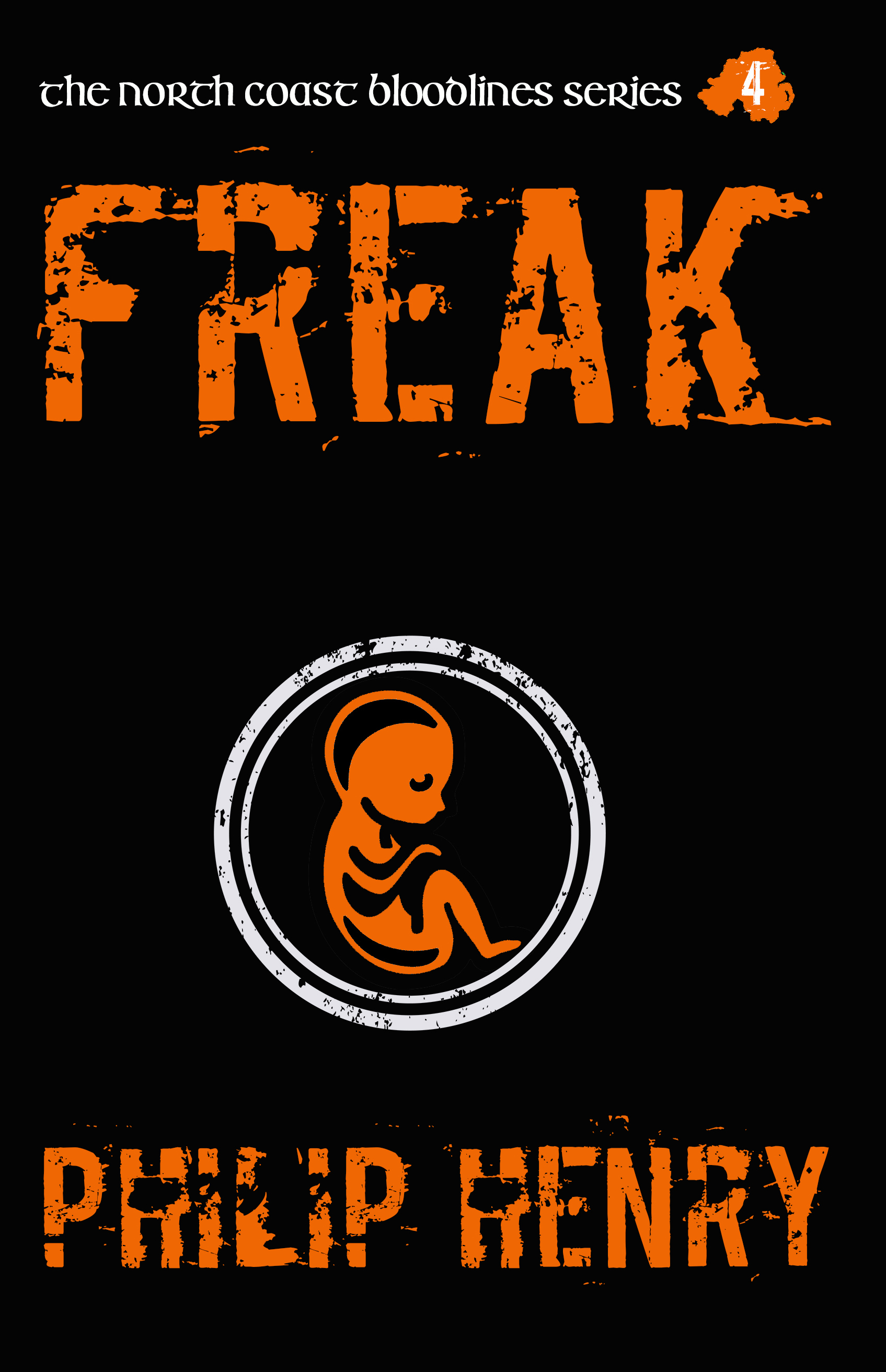 FREAK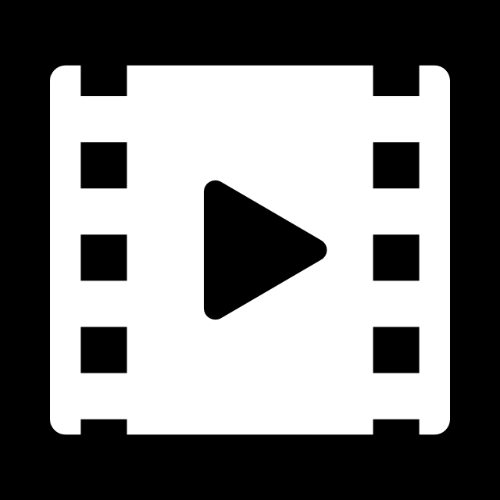 ISBN: 9798510086621
Published 2008 by Coral Moon
When the carnival came to Portstewart in the summer of 1973, it was to change the life of Marie Stanton forever. Still barely a child herself, she became pregnant. Ostracized by her family and friends, she vows to raise the child herself, but the boy is not normal. He has unnatural powers that make him a danger to others. Through his childhood and teenage years his powers increase with his rage and torment.
Nowadays his name is whispered in darkness, striking fear into those who would hurt the innocent.
Fear the night… for it belongs to him.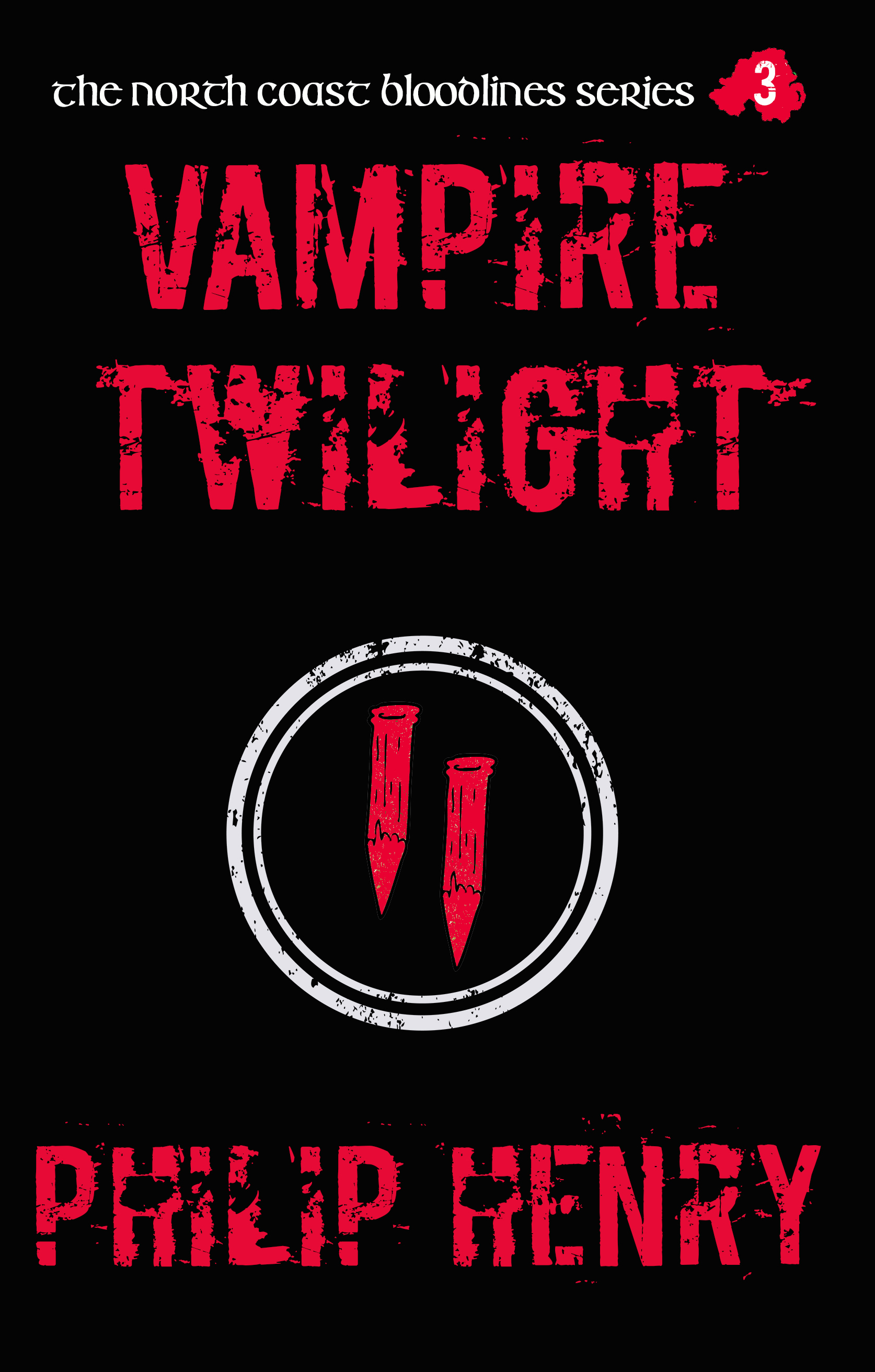 VAMPIRE TWILIGHT
ISBN: 9798510063004
Published 2007 by Coral Moon
Beware, the gathering darkness…
For the last ten years Kaaliz has been imprisoned in a Top Secret government facility, buried deep in the English Pennines. His jailers have been conducting experiments on the vampire, testing his pain and regenerative abilities to their limits, looking for weaknesses to help humankind fight the vampire scourge. Now, Kaaliz has a chance to escape. A chance not only to gain his freedom, but also to take bloody revenge on those who tortured him, and those who betrayed him. Kaaliz is coming home.
Xavier and Claire have been living a happy, ordinary life with their son. They thought the dark times were behind them. They are about to learn that the nightmare is far from over, and their son will be crucial in the days that lie ahead. The vampires will come for him. The North Coast is about to be devastated once again as the vampires and humans make it their battleground. A small, disparate group will stand against the vampire threat, but this time there may be no stopping them. When dawn fades, evil gathers its legions.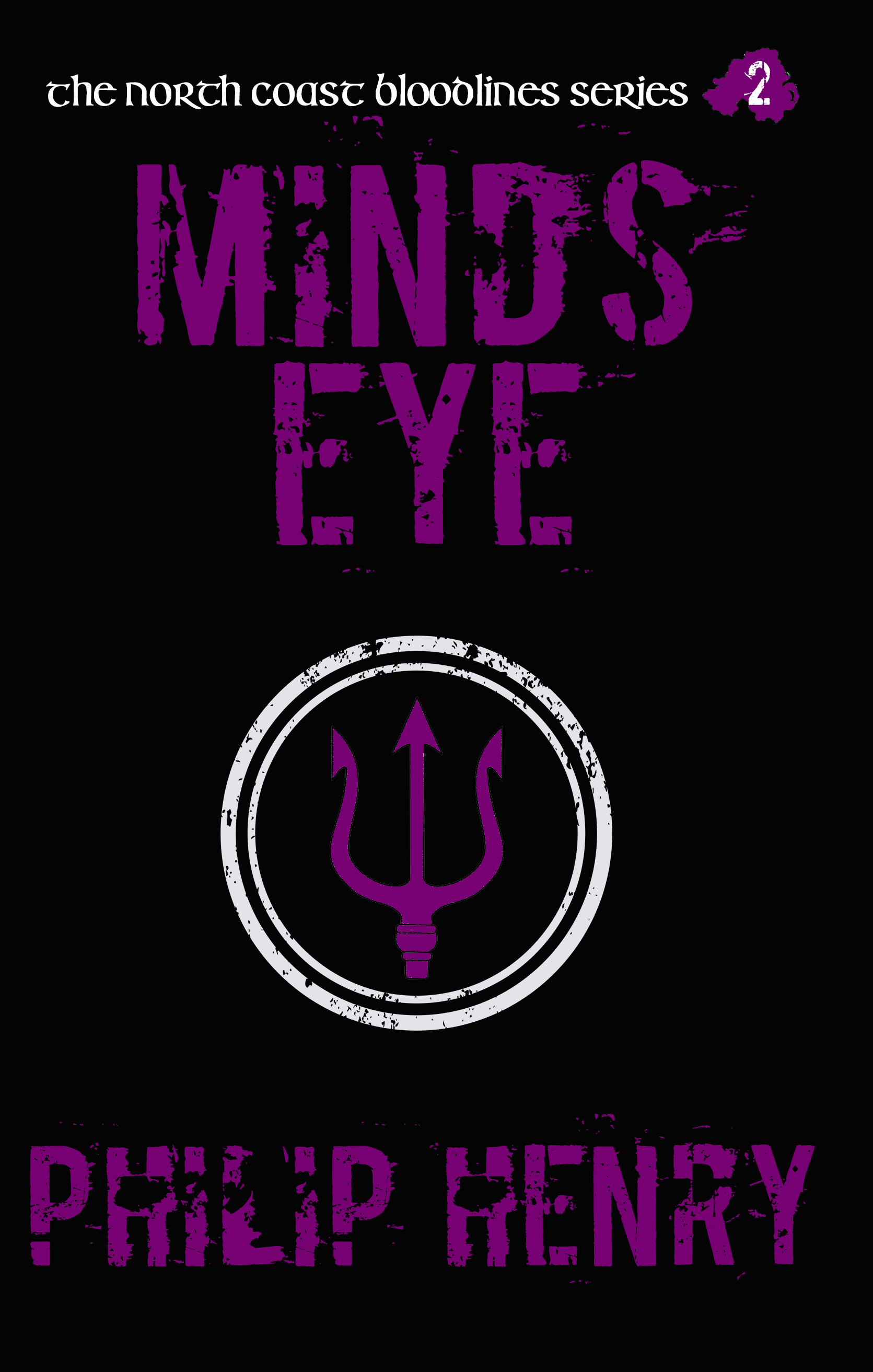 MIND'S EYE
ISBN: 9798510048971
Published 2005 by Diggory Press, Republished 2009 by Coral Moon
It's September, 1989, and a pupil of Hutchinson High School in Portstewart is found dead outside his home. The police and media speculate on whether it is suicide, natural causes, or murder. Actually, none of those explanations are true. The pupil was killed by something that has crawled from the sea; something with a terrifying and unnatural hunger, and his death is only the beginning.
As more die, three students come to learn the truth about what is killing their schoolmates. Fearing ridicule if they make their suspicions known, the three decide to hunt down the creature themselves. Only they possess the knowledge to save the other pupils. Only they know the creature's secret, and only they know how to kill it.
Question everything you believe, because things are not as they appear.
Don't believe what you see!




VAMPIRE DAWN
ISBN: 9798510023114
Published 2004 by Black Death Books, Republished 2021 by Coral Moon
In the darkness of an abandoned building in Portrush, well beyond the reach of the sun, two vampires have made their home. Claire and Xavier have risen from their underground slumber to feast upon the all the new millennium has to offer. But the twenty-first century is not all they had hoped for and there seems to be a shortage of vampires… but they can rectify that.
Christian Warke has been searching for almost twenty years for the creature that killed his wife and destroyed his life. Driven by vengeance and fuelled by whiskey, he will not rest until he drives a stake into the heart of the creature called Xavier.
Their paths are about to cross. During the next seven days mysteries will be solved, allies will be made, battles will be fought and blood will be spilled under the light of a new dawn.
Sometimes, death is just the beginning.



_______________________________________________________________________________________________
Copyright 2005-2021. All Rights Reserved.